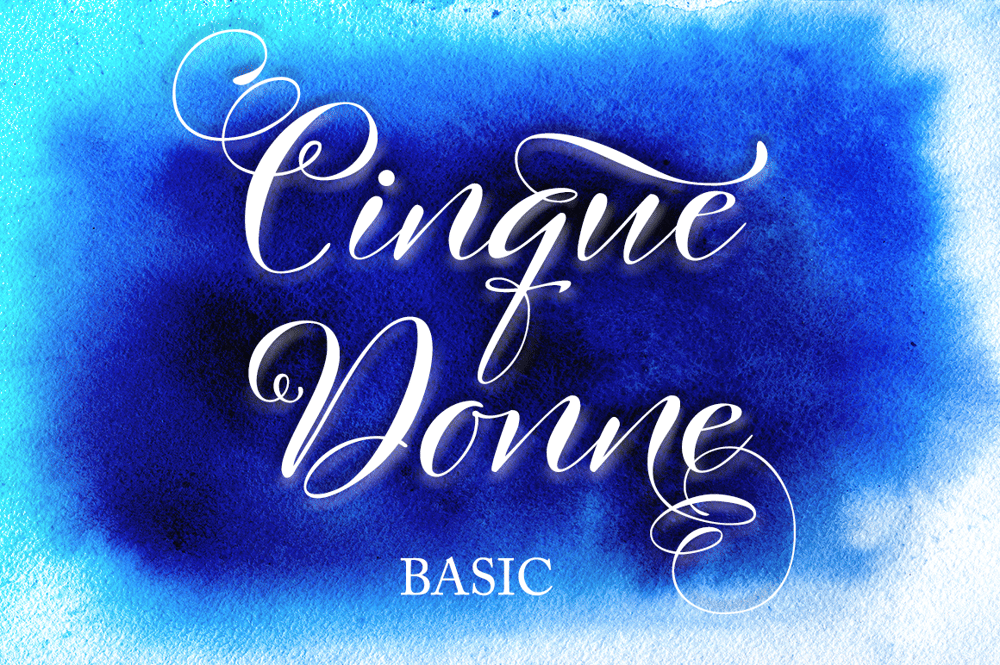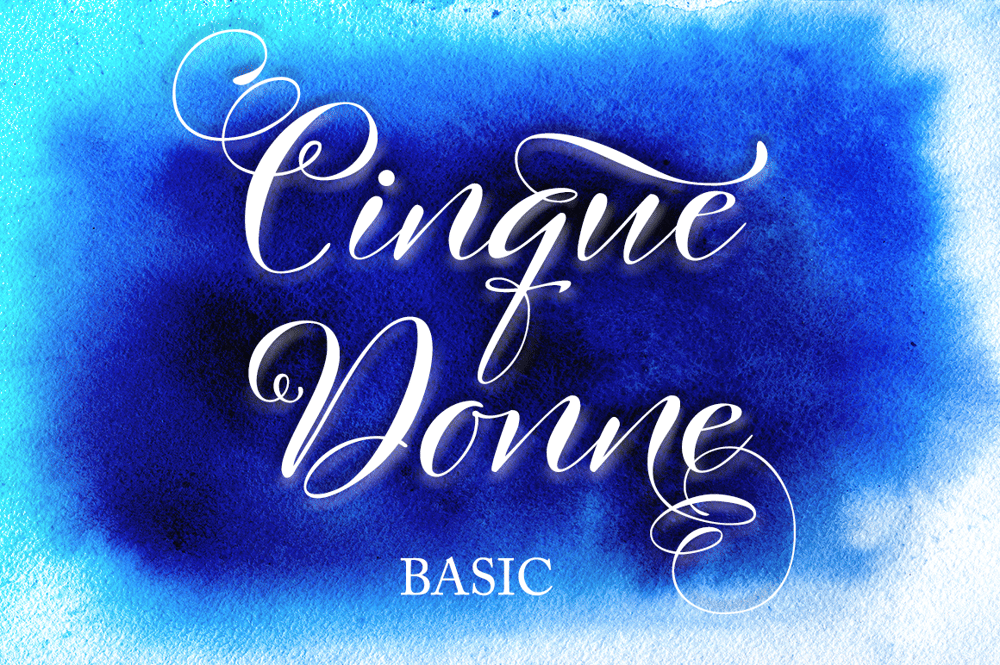 Cinque Donne Basic
$19.00
40% OFF! Special INTRODUCTORY OFFER ON MY NEW CINQUE DONNE FONT FAMILY FOR A LIMITED TIME! Normally $19. Now only $11.
Smooth and modern with a classic twist, Cinque Donne means "Five Women" in Italian. It was inspired by the five sisters in my family as well as a group of five of my besties from high school friends, aka "The Club Girls".
Cinque Donne Basic contains 499 glyphs including double-letter ligatures to make your typing look more natural.
All of my fonts have been specially coded for PUA (Private Use Area) so you can access all of the swashes and alternates using Character Map (PC) or Character Viewer (Mac) or with any number of apps including PopChar. If you would like to purchase PopChar at a special discount email me and I will send you the link.
The Standard license is for 1 user.
Your download will include both an OTF (OpenType Font/Format) and a TTF (TrueType Font/Format).
The Cinque Donne Family includes: Cinque Donne Basic Regular, Cinque Donne Basic Bold, Cinque Donne Swash and Cinque Donne Pro.